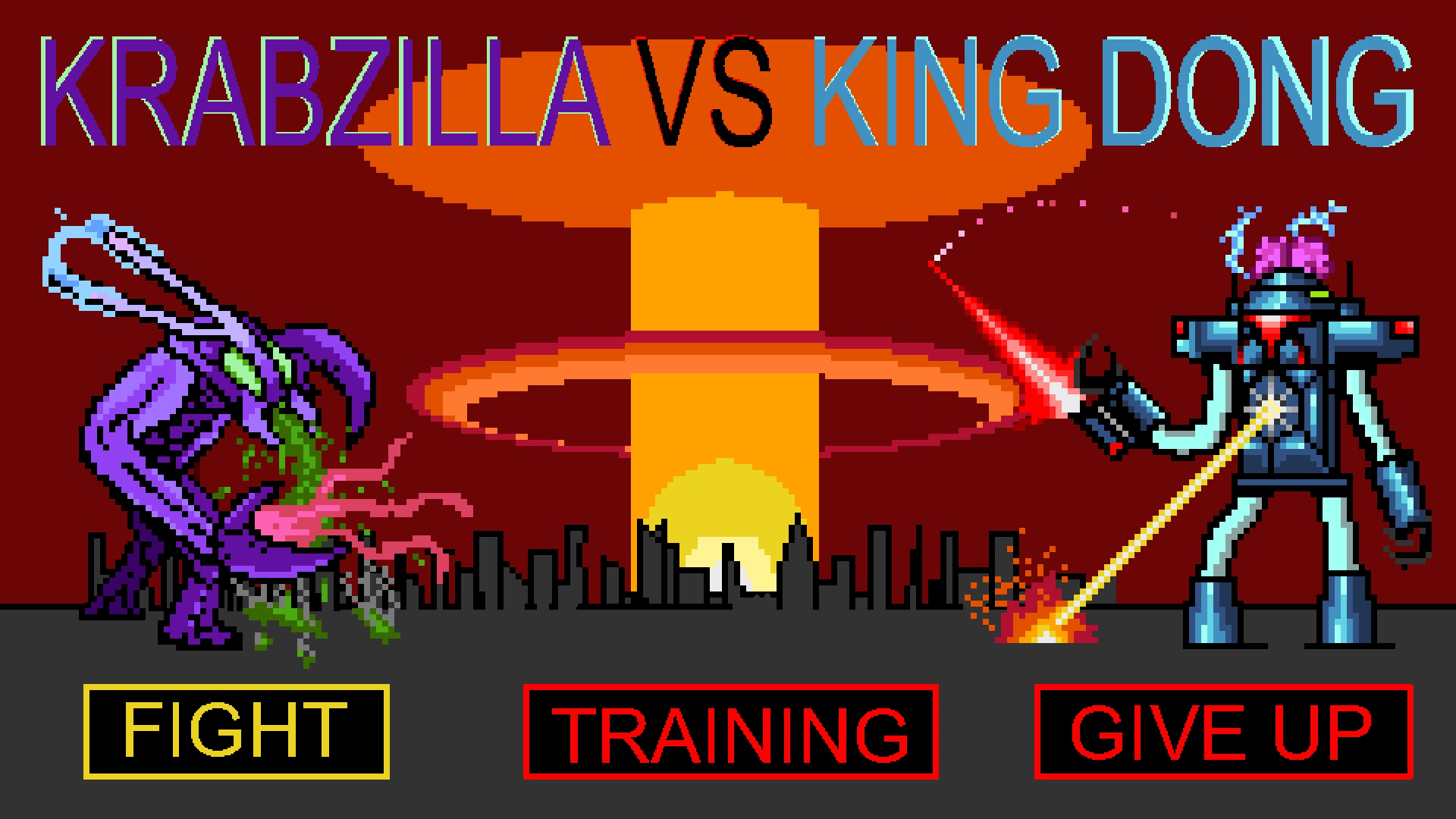 Krabzilla VS King Dong
Battle for ultimate supremacy on a strange alien planet with your friend.
This planet isn't big enough for the two of us (you). It's a small world after all.

EPILEPSY WARNING!!!
Created by Laurence Valentini, Max Haederle, Lachlan Petersen and Robert Gross for a Ludum Dare.
NOTE: PLEASE read the tutorial. This is a new-age game that requires the use of MULTIPLE senses.
Requires 2 controllers.
Created with Rob Gross, Max Haederle and Lachlan Petersen.